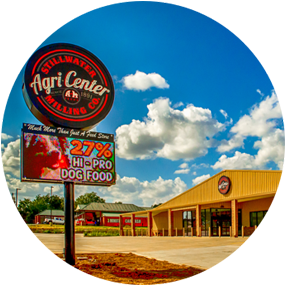 Stillwater Best Sellers
20% All-Natural Cubes
14% All-Natural Creep
Bull Ration
Scratch Grain
14% Hi-Stepper Horse Feed
Honey Grain
14% All-Purpose Horse Feed
Whole Corn
15% Egg Pellets
Silver Choice Horse Pellets
About Us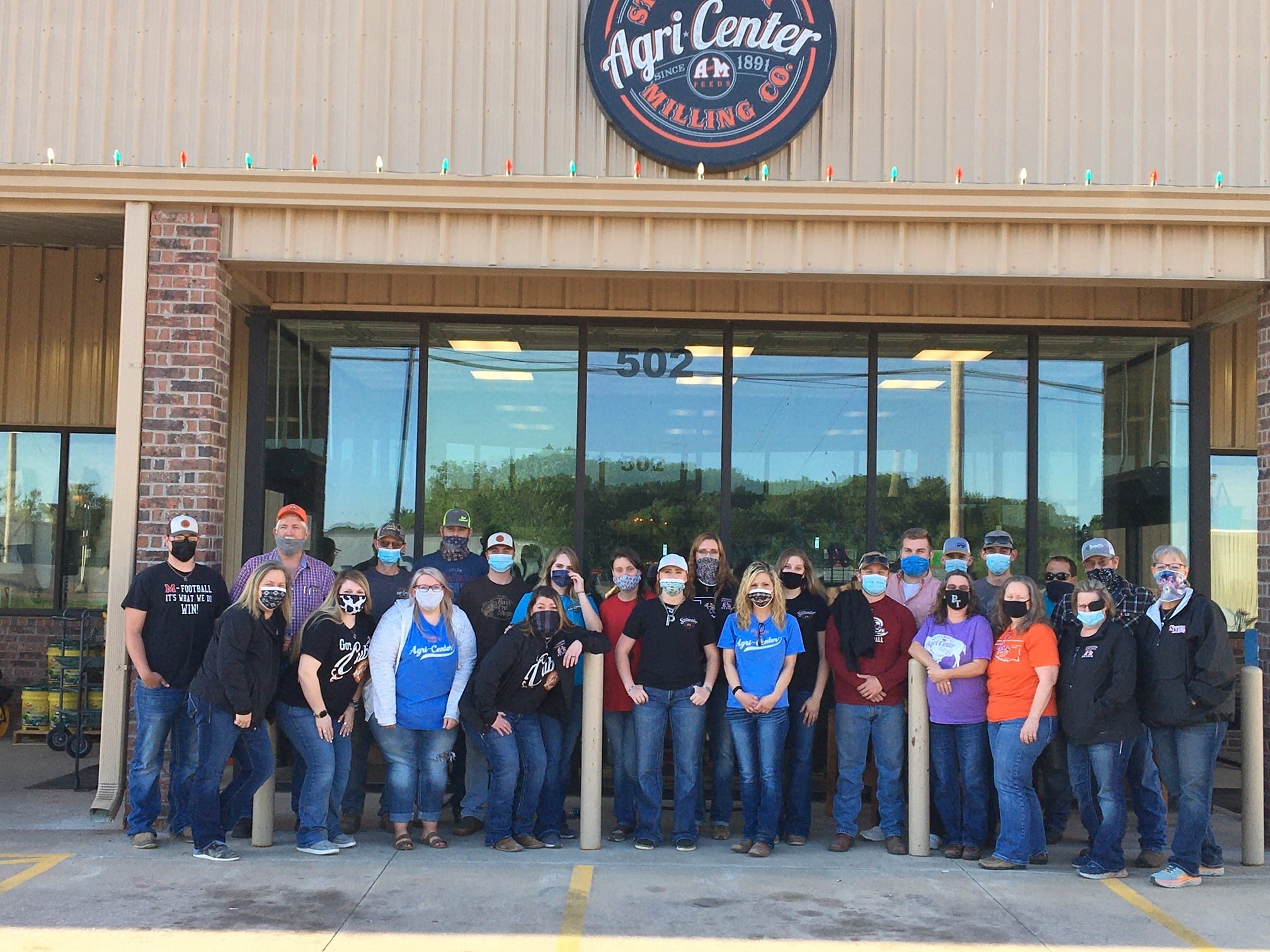 Our Stillwater location is situated across the street from where most of our feed products are made. During your visit, you may see trucks coming through loaded with ingredients or leaving fully loaded with finished products. We originally started in a small building employing just a handful of people selling limited feed products. Through the years, we expanded our buildings, product lines, and the number of employees. In October 2017, we celebrated the grand opening of our current 18,000 square foot building. We boast high ceilings with bright lighting. An airy environment makes for a pleasant shopping experience. Our centrally located service center is available to direct you to products or answer questions you may develop. We strive for not only customer satisfaction but education and appreciation. Here at Stillwater Milling, we want you to know your business is appreciated.
Stillwater Milling Company wants to earn the complete trust of the producer by manufacturing products that are consistent with their needs and expectations. A&M Feeds are a combination of proven ingredients that promote growth and health. Each feed must be labeled with a guaranteed analysis and our feeds meet those guarantees. Ingredients are inspected and tested to make certain that they meet their stated guarantees and are free of toxins. By doing this, we are better able to manufacture a consistent product that meets the finished product guarantees.
Stillwater Milling Company makes it a policy to use only high quality ingredients and no filler products (such as grain dust) in the manufacturing of our animal feed products. This attention to quality is one of the many reasons that Stillwater Milling Company has continued to rise among the ranks in the field of agriculture for over 100 years.
Want a virtual tour? https://map.threshold360.com/8420567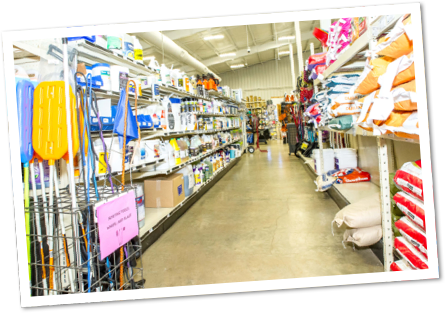 Retail Store Products
The new Agri-Center is your one-stop shop for gifts for everyone, including gift cards.  We have boots by Twisted X, Carhartt, Ariat, Anderson Bean, Roper, Justin, and Red Wing.  We sell work apparel, as well as fashions for men and women.  Our brands include Wrangler, Carhartt, Stetson, Ariat, Cinch, and Cruel Girl.  Don't forget about the kiddos! We have Cinch, Wrangler, Cruel Girl, Ariat and Twisted X for children.
We carry livestock show supplies from Sullivan's Supply and Kirk Stierwalt's Weaver line.  We have clippers and accessories, whips and sticks, and halters. We cater to more than just livestock – come see us for everything your pet needs!  Equine health supplies, tack and ropes are just a few items we carry to meet your horse-related needs. Our selection of pet food, collars, leashes, beds, toys, treats, and preventative products allow you to one-stop shop for all your animals.
We stock a complete line of Gallagher fencing products.  In the west part of the store, you will find lawn supplies such as spreaders, sprayers, bagged products, chemicals, tractor parts, welding supplies, and more! In our yard, we have a large inventory to meet your fencing needs, feeding, and cattle working equipment.
Seasonal items decorate the entry, giving you choices to make your farmhouse festive and unique.  For our clients who enjoy cooking, we stock Green Mountain Grills which offers a perfect pellet smoking option without breaking the bank.  Our intention is for you to find just about everything you need in our store and feel at home while shopping, all while keeping our prices reasonable.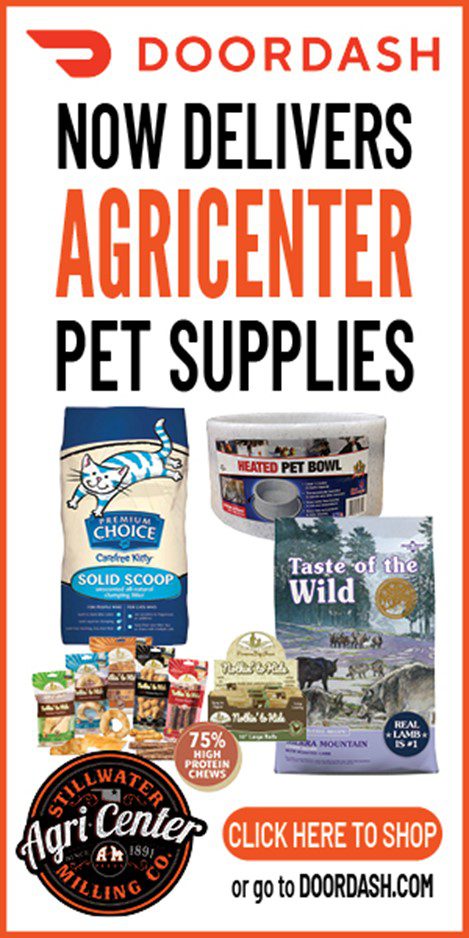 Go to doordash.com and place your now!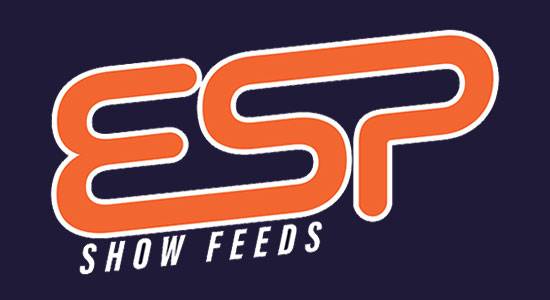 ESP "LAY THE WOOD" 16-6 is a new complete feed in meal form. We took the Main Event mixer along with ESP ALCOMP 70-18, and then utilized high quality, easily digested proteins such as Spray Dried Whey, Spray Dried Egg, and fully Hydrolyzed Chicken protein. We combined this with the most palatable oil products known to swine nutritionists and made LAY THE WOOD. It is a very consistent, high intake feed that will allow your show pig to reach all the genetic potential it has. A label that reads 16% Protein min, 6.00% Fat min and .9 Lysine minimum is more than enough quality to get the job done. Most use this feed from 50 pounds to desired show weight, so it is favorite of retail outlets because they do not need multiple kinds of feed for their customers. ESP "LAY THE WOOD" – better get you some!